Meet The Team 
At The Bullock Agency, we understand the choosing the right team is very important. Our staff has years of experience to offer our customers. 
Heidi N. Bullock
President & Co-owner
I graduated from Brigham Young University with a Bachelor's of Science Degree in Nursing. While attending BYU, I was the Dean's Scholarship Recipient, and the Nursing School Representative for the University's Alumni Board.  I was also a member of Sigma Theta Tau, an honorary society of Nursing. After college, I worked as a Critical Care Nurse for several years with an emphasis in Surgical Intensive Care. I still maintain a current RN licensure in nursing.
In 1989, I became a licensed Insurance Agent and moved to Cache Valley in 1990 to help develop a Supplemental Insurance District office with my husband, Brett.  I was the leading Utah Sales Associate for many years and promoted from an associate level to a Regional Sales Manager in 1996. My team saw 300% sales growth for several consecutive years. I was first woman Regional Sales Coordinator in Utah, and the first manager to achieve 2 million dollars in production in one year. In 2008, I became a District Sales Coordinator, recruiting and training multiple agents.  I Have received multiple FAME awards (Founders Award for Management Excellence), Key Club, National and State Convention qualifications and was appointed as a representative to the Market Advisory Council. I served as an ambassador for the AFLAC Cancer Center in Atlanta, Georgia.
In 2012, as the health insurance industry changed, the Bullock Agency diversified, adding the top rated carriers in the industry, helping us be the area leader in the supplemental insurance market. Now our clients have a choice and can customize coverage as needed.
Professional Accomplishments and Affiliations:
Former member Cache Chamber of Commerce Board

CASA (Court Appointed Special Advocate)

March of Dimes Ambassador Parent

Past President of Cache Chamber Women in Business

Recipient of Woman in Business of the year 2012

Former Board member of NAIFA-Cache Valley (National Association of Insurance and Financial Advisors)

Board member of Cache Valley for HOPE, a non-profit foundation for families facing cancer in Cache Valley.
I am married to Brett Gordon Bullock, and have two amazing sons Shane and Kyle.  Currently, I live on a small ranch in Paradise, Utah.
Brett G. Bullock
Director of Sales
I graduated from University of Utah with a Bachelor's Degree in Economics. My wife, Heidi, and I brought our young family to Logan 30 years ago.  We hoped to bring supplemental insurance to the many businesses and citizens of Cache Valley.
As the Director of Sales for The Bullock Agency, I work closely with independent agents, business owners, human resource departments, and health brokers to provide up-to-date information in the Supplemental Insurance/Worksite Benefit arena.  Adding top rated carriers who specialize in the most cost-effective benefits has made The Bullock Agency stand out as a leader in the industry.
I've held many leadership and managerial positions in the supplemental industry, receiving multiple awards for production and managerial excellence. I also helped multiple agents achieve success through my personalized training and mentoring.
We have two sons, Shane and Kyle, and we spend any free time working on a small ranch in Paradise.  As a professional drummer, I play with a few local bands. I am also the founder and owner of Top Dog Fire Protection, a company assisting families with smoke detectors, fire extinguishers, and other safety equipment. I currently serve on the Board of Directors for Cache Valley For Hope.  This local charitable foundation helps Cache Valley families effected by cancer.
I am grateful for my many years working with my clients and giving personal care when they need it the most.
Jamie Hess
Office Administrator
Jamie was born and raised on a farm in Preston Idaho. She then attended Idaho state university where she received her Associate's degree in Business Management.
After college Jamie married Darin Hess and they have 3 wonderful children. She enjoys attending sporting events of all kinds and has spent many hours on the bleachers watching her children participate.
Jamie also enjoys being in the outdoors doing just about anything. Jamie has been working in the health care industry and for Oneida County School District for the past 30 years where she has learned the importance of building relationships based on trust and sincerity.
As the office administrator she will assess your needs and provide the appropriate solutions and assistance, so you get the most out of your insurance policies. She will handle the details so that you can have peace of mind.
Shane N. Bullock
Supplemental Insurance/ Medicare Advisor
Bio coming soon.
Danel Leptich
Supplemental Insurance/Medicare Advisor
Grew up in the beautiful Pacific Northwest and recently moved to beautiful Cache Valley. I recently joined The Bullock Agency last year as a sales associate. I have worked in customer service and sales in the past and love the products that The Bullock Agency offers. I look forward to helping clients understand these valuable programs and I am committed to assist them through the sales and claims process. Making it easy and comfortable is my goal.
Casey Major
Health Insurance Advisor/ Medicare Managing Agent
Casey has been helping individuals and companies manage their healthcare benefits at the Bullock Agency since 2013. He loves to sit down with his clients and review their coverage options and show them creative ways to maximize their benefits. If you feel like you're not getting your value out of your current healthcare coverage, Casey is who you want to visit with.
Casey has partnered with Kellogg Insurance Marketing (Medicare) to maximize his choices for helping his clients with their Medicare and Individual Health insurance. Through these partnerships, he has access to hundreds of plan options. Casey also operates as a general manager and is charged with recruiting and training new agents.
Casey grew up on a working farm and loves the rural lifestyle. On his time off, he can be found on his family ranch in Wyoming. He holds dual B.S. degrees in Accounting and Agriculture Economics from Utah State University. He and his wife Katlyn have two children.
Sheri Allsop
Supplemental Insurance/Medicare Advisor
Sheri is a native resident of Cache Valley. Born and raised on a family farm with her parents,  she learned the importance of supplemental/accidental insurance after seeing family members benefit from the coverage. In 2008, Sheri joined The Bullock agency. She enjoys helping others have the protection they need. In her spare time, she loves running, exercising and being active. She also enjoys traveling and seeing new places and works for Rocky Mountain Dermatology/Young Skin Care one day a week.
Bradley Nate
Supplemental Insurance/Medicare Advisor
Growing up in a small Wyoming community, Brad made many friends as he learned the importance of loyalty and hard work. His work experience in his youth involved working in the family cattle business as well as working for the local gas station in his home town of Cokeville. He loves all sports and enjoys many outdoor activities. Brad is a family man and enjoys being with his wife and kids as much as possible.
After graduating from high school and having a strong faith and a love for his religion, he served an LDS Mission in the Independence, Missouri area. His ability to talk to anyone and make friends served him well on his mission and continues to help him in the workplace. He graduated from Ricks College in Computer Information Systems in 1999, working for various computer companies before returning to school at Utah State in 2001. His former jobs include FedEx courier, a Utah Highway Patrolman, an Internet, Sales and Leasing Manager for Ensign Imports, and a Sales Agent for Axtell Taylor GM in Logan, UT.
Having supplemental insurance for almost 10 years has been of great value to him and his family. Knowing how this has helped him in his life, he wants to share it with others and has now ventured into the insurance field. He is excited to be working with The Bullock Agency as an Insurance Broker, and hopes to meet you soon and show you how you can get paid when times are tough.
Jared Briggs
Supplemental Insurance/Medicare Advisor
I grew up on a cattle ranch in a small town in northeastern Utah, Manila Utah. Growing up on a ranch really taught me the value of hard work and integrity. Being in a small town gave me a great opportunity to participate in sports, 4-H, and FFA, where I was able to participate in many leadership opportunities. To this day I look back on those experiences and all I learned. I enjoy learning through books, conferences, and training to develop skills that can help me serve my clients and work with those I'm around.
I've been married since August of 2016 to the love of my life. She makes me want to be a better person every day. My wife Reganne is currently working on a Master's degree in Animal Nutrition at Utah State University. We plan to buy a cattle ranch ourselves and raise our kids the way we both grew up.
I got into this business in the search of owning my own business, and doing sales. I've always really enjoyed working with and getting to know people. I believe fully that every family can benefit from the insurances we work with. I've been in the insurance business since March of 2017 and really enjoy what I do.
Micheal Tisdale
Supplemental Insurance/Medicare Advisor
Mike began his career in supplemental health in 1997, first as a policyholder who was involved in an accident, to becoming a full-time representative as someone who could see the need and value of the coverage. As a successful agent, he was tapped for management and moved his family to Ogden, Utah for a number of years. Longing for the Logan area, Mike returned with his family to Cache Valley in 2007 and finished raising his five children in Smithfield, Utah. Mike prides himself in being an agent that will give top-shelf customer service to all his clients. He is known to go above-and-beyond when answering questions, solving problems, and most importantly, seeing that EVERY claim is completed promptly and thoroughly for all policyholders. Mike and his wife love camping in the mountains of northern Utah, fishing every stream they can get a line in and spending as much time with their 15 grandchildren as possible (now, if we could only get him to stop going on and on about them, we could get some work done). 
Chalet Whitaker
Supplemental Insurance/Medicare Advisor
Chalet Whitaker originated from Rupert, Idaho and received her Bachelor of Arts degree in English and Bachelor of Science degree in Political Science at Utah State University. Loving the Cache Valley community and culture, she chose to remain here to raise her family.
Chalet began her career as a technical writer for Spillman Data Technologies but eventually gravitated towards Supplemental and Medicare Insurance. Her passion for this profession driven from the personal experience of observing a small business owner and close friend navigate through a cancer diagnosis without financial devastation because she had supplemental insurance coverage.
Chalet resides in Mt. Sterling, Utah where she enjoys many hobbies including interior design, gardening, riding horses, traveling and spending time with her family.
Penny Wright
Health Insurance Advisor
I was born and raised in Preston, Idaho.  After High School I attended Utah State University and later attended Cosmetology school in Provo, Utah and received my license. I have spent 28 years loving and raising my amazing family of three cute boys and two darling girls.  I just recently became a grandma and am super excited about that fun role.
I work one day a week at the Larsen-Sant library in Preston. I present Story time and facilitate the Mother-Daughter book group and the Books4Boys book group.I am very active in my community serving on our local Planning and Zoning board and serving on various committees. 
Some things that make me happy are spending time with my cute family, traveling, photography, reading, cooking and eating, serving and quilting. I am excited to be working with the Bullock Agency and being able to help others with the insurance protection they need.  Having supplemental insurance, myself, I know firsthand the great value and peace of mind it has brought my family.
Charles Jennings
Supplemental Insurance/Medicare Advisor
I am 62 years old. Youngest of 8 children. Born in Casper, Wyoming. Raised in south Texas along the Gulf Coast. Served a two year mission for the Church of Jesus Christ of Latter-Day Saints in California in the late 70's. Graduated from the University of Wyoming with a Bachelor's degree in Mechanical Engineering and worked as an Engineer for Thiokol Corporation. Due to a reduction in force, changed careers into sales and worked as the Funeral Planning Counselor for Allen Mortuaries for over 20 years.
Currently, I have found my niche in life and now passionately serve as an independent regional Medicare broker with The Bullock Agency and have clients in 8 surrounding states.
Cindy and I have been married for 40 years and are the parents of 5 children and 10 grandchildren.

Past interests include Boy Scouting, and am the recipient of the Silver Bear Award, the Outstanding Eagle Scout Award and the OA Vigil Honor Award. Hobbies include everything in the great outdoors- goatpacking, fly fishing, high altitude hiking and outfitting. Former president of the North American Packgoat Association. 
Future plans are to never retire, to always be actively engaged in enrolling and serving clients and helping them with their Medicare needs.

Lee Israelsen
Medicare Advisor
Lee is from a small town in Cache Valley.  He grew up learning many life lessons on a family farm such as hard work and integrity. He served a two-year mission in upstate New York for the Church of Jesus Christ of Latter-Day Saints. Lee graduated from Utah State University in 2016 with a Bachelor's of Science degree in Agricultural Business. He also managed a local pest control company for over 7 years.
He enjoys spending time with his wife Janette and family. Some of his hobbies include being outdoors biking, hunting, and horse back riding.
Lee bases his business and personal life on values such as honesty and trust. He enjoys helping others protect themselves against catastrophic loss. His primary focus is on supplemental benefits as well as helping seniors with Medicare needs and questions.
Janette Israelsen
Medicare Advisor
Janette grew up on a small farm located in central Utah. She loves to be outside and values hard work. She graduated from Utah State University receiving her Bachelor's of Science with high honors in Communicative Disorders and Deaf Education. Janette has experience working as a speech and language technician where she helped children improve their language and articulation skills.
Janette enjoys spending time outdoors riding horses in the mountains, biking, hiking, and playing pickleball with her family.
From personal experience Janette has learned the importance of having sufficient supplemental insurance.  She loves people and has a sincere desire to help those around her gain the benefits needed to protect themselves.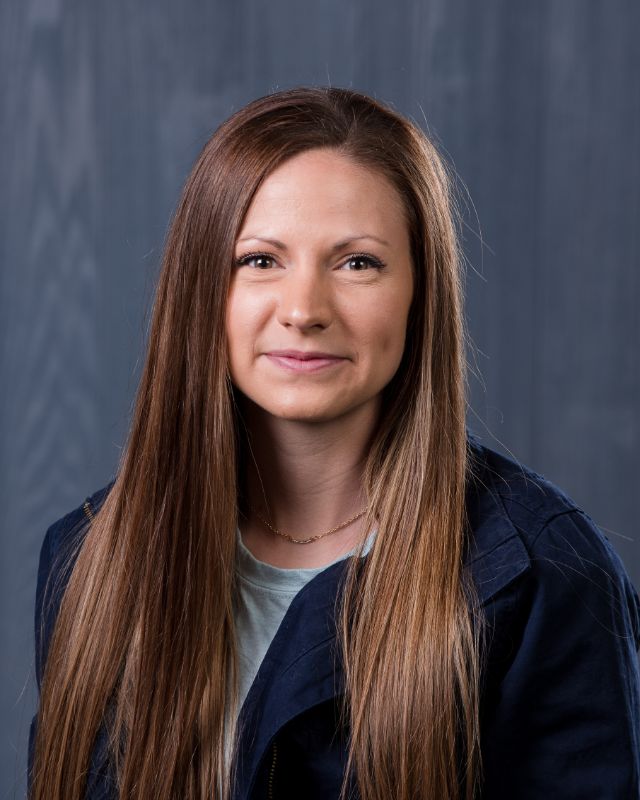 Jennifer Francis
Supplemental Insurance/Medicare Advisor
Jennifer is originally from a small town in central Utah that was so small if you blinked you missed it. She grew up on an alfalfa farm with many animals. She left home after high school to attend Utah State University and met her husband while out with friends. She and her husband farm a peach orchard with over 300 trees that has been in the family for 100 years. She has three children and lives in Willard, Utah.
With over 20 years experience, Jennifer supports individuals and businesses that may be in need of insurance as well as tax preparation and tax planning. Jennifer is a licensed CPA and insurance agent in the state of Utah. She loves the people and believes there is good in everything, even taxes and insurance!!
Jennifer enjoys people and their many diverse personalities that create a colorful experience in life. We all have a story and she loves to hear all about it!
Garth Adams
Supplemental Insurance/Medicare Advisor
I was born in Salt Lake City, Utah. Moved to Kellogg, Idaho in grade 3 where I spent most of my teenage years. From there I moved with my family to Rosemary, Alberta, Canada where I lived for 26 years. In 1998 I moved back to the United States. I met my wife at a Latter-day Saints singles dance in Ogden, Utah and we were married 16 days after our 1st date. I can truly say today that marrying Cristina has been the best decision of my life. We have a wonderful family. My passions in life are my faith in God, my family, and this wonderful country. Things that I enjoy in life are spending my free time with my wife and children, helping people, music, sports, and horses. 
I taught myself how to play the guitar and I write, compose and sing country songs. I love sports especially basketball. I coached high school basketball in Canada and took my teams to the provincial championship 3 times. I also love to golf. I trained horses and competed in rodeos in my youth. I do a lot of things with my twin boys Zak & Zane. We play basketball, golf, snowmobiling, etc. 
Of my 19 years in the sales industry, the years that I have been working here at The Bullock Agency have been the best years for me, because I see these values in The Bullock Agency which are Honesty, Integrity, and Caring about people. That is why I love my job here at the Bullock Insurance Agency. 
Jacob Major
Supplemental Insurance/Medicare Advisor
Bio coming soon.